Are you a busy mom or working woman who feels Stuck in your body? Do you have an image of your ideal body weight, but it seems far out of reach? When was the last time you felt truly healthy?
Join My MindLife Fitness Monthly Challenge - All Based on Consistency!

*February Challenge is Coming Soon....Learn More HERE*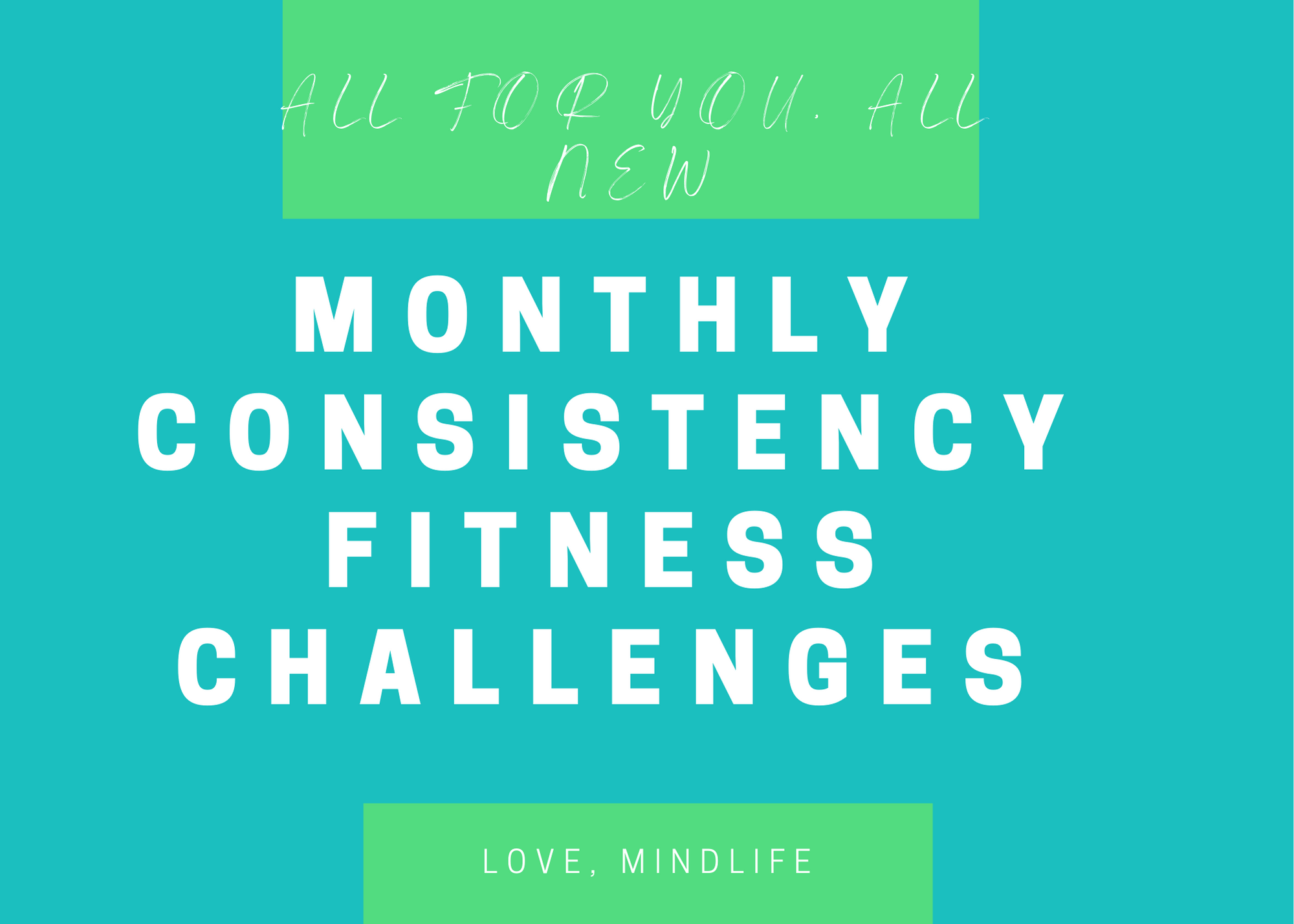 Why Consistency?
What I have found the thing that really gets results is CONSISTENCY! This challenge isn't about killing your body by doing ten workouts a day or starving yourself to lose the most weight. These drastic measures do not give you lasting results. However, creating new healthy habits and being consistent WILL give you the results you are after. Participating in a challenge that is based on consistency gives everyone a chance to win – beginner to advanced! Also, this challenge can fit with any program you are currently doing; so, come for more support, accountability and the cash!
What you Get for only $35.00:
Chance to win HUNDREDS in cold hard cash and other prizes for your consistency (Replenished each Month)
Two 1:1 Coaching Sessions from a Certified Health Coach
Daily Check-ins with your coach to keep you on track
Monthly Group Fitness & Nutrition Coaching Zoom Session
Access to Members-Only FB Community to Support each other
Chance to win weekly consistency prizes to keep you motivated
Here's How It All Works:
1. Sign up for the challenge by filling out the form and paying your $35.00
2. Get access to the Members-Only Facebook Community
3. Get access to Tracking Sheet and Bonus Point Sheet
4. Begin Challenge on 1st day of the month and start tracking steps, activity, and water intake.
5. Schedule coaching call at the beginning of the month to set your goals.
6. Stay on track with daily text check-ins with your coach
7. Turn in tracker sheets and step count screen-shot weekly for a chance to win a consistency prize.
8. Attend mid-month group coaching call to earn some bonus points and get information on healthy living/accomplishing your fitness goals.
9. Turn in tracker sheets and step count screen shot at the end of the month to be eligible for the grand 1st, 2nd and 3rd prizes
10. Sign up for the next monthly challenge!!!
How you win this challenge $$$$:
You can win this challenge by being 100% consistent with the BIG 5:
1. Movement – 20 minutes a day minimum.
2. Steps – 8000 minimum
3. Water – 64 ounces
4. Food – One healthy lunch or dinner
5. Post – Daily FB posts with your step, movement, and meal stats
Any ties will be broken by factoring in more points from the BONUS Point Sheet – which consists of things such as attending monthly coaching zoom, responding to coach's texts, bringing in new friends, etc.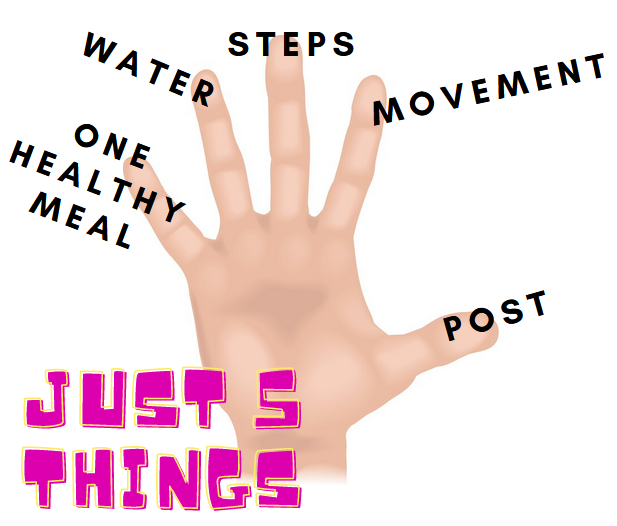 Ready to get started? Take the first step today! Fill out this Google Form & Get Going:

https://forms.gle/mDMap4UNqLs2...
Got more questions? mindlifehealthcoach@gmail.com